About Christian Dating Guide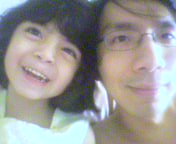 My name is Shei pronouced as Shay. I am the editor of Christian Dating Guide, the website.
I started this website because I am totally sick of 2 things. First, the large number of websites that are masquerading as the voice of the Jesus providing 'christian dating services' to unsuspecting christians. Secondly, the large number of christians who are struggling in their relationships and marriages, and the worse part is this, many of them are not even aware of it!
I think I am qualified to make this statement because of the large number of people coming online to seek help through SettingCaptivesFree.com in the area of pornography, homosexuality and substance abuse in the form of alcohol, food and drugs. How do I know? Well, I used to be one of them. Since the middle of 2003, I have become an associate mentor for The Way of Purity and have been counseling Christians who are still living in the bondage of sexual sins.
Many of these issues lead inevitably to problems in the area of sex, communications, money and parenting within marriages. We spend huge amount of time in school to learn how to acquire jobs, but so little about money, parenting, dating and even marriage. How sad is that?
Very often, problems in relationships and marriages did not happen overnight, and most could have been avoided if only they were taught what to look out for in choosing a life partner.
Christian Dating Guide reviews only godly dating sites founded on the Word of God for all christian singles that will lead to a God-glorifying marriage!
Grace,

Shei

| About | HOME | SiteMap | Privacy Policy |